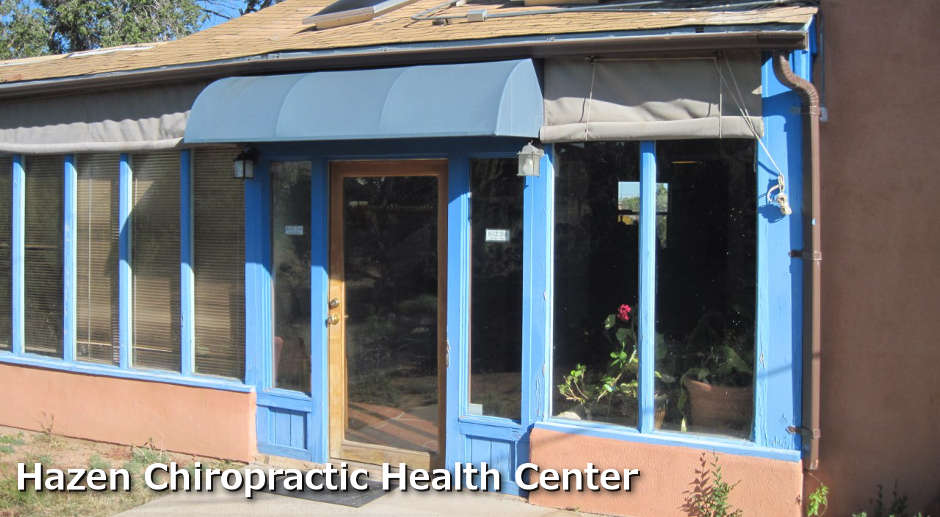 Hazen Chiropractic Health Center
Your Best Value in Health Care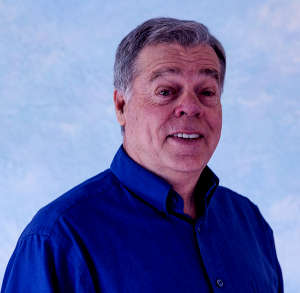 Specializing in the
treatment of:
Backpain
Neck pain
Migraine and headache pain
Athletic training
Nutrition
Sleep problems
Carpal Tunnel
Chronic pain
Sciatica
Knee pain
Shoulder pain
Hip pain
Ankle pain
Foot pain
Elbow pain
Nerve pain
Numbness in arms and legs
Jaw pain
Ringing in the ears
Sprains
"What I really like is the notion of long term relationships with patients and keeping them in good health. Not just curing disease but promoting health, which is a different thing. I would like to help them have a better life, not just cure them of this and that."
Dr. Hazen has over 30 years of experience.
His clinic is conveniently located just south of Rodeo Road on Richards Avenue in south Santa Fe with hours:

Monday: 2 pm - 6 pm
Tuesday: 8 am - Noon
Wednesday: 2 pm - 6 pm
Thursday: 8 am - Noon
Same day appointments are often available. His practice includes children and families.
Dr. Hazen primarily adjusts with a hands on style and manual adjustments of misaligned bones to support the normal functioning of nerves.
He also uses soft techniques like Sacro-occipital technique and activator.
Dr. Hazen alleviates low back pain with Cox low back flexion-distraction technique.
Whether from an auto accident, sporting event or you "just woke up with it", Chiropractic works.
Dr. Hazen recommends regular maintenance care. Once a month treatments correct small problems before they become big problems.
We can help you with failed surgery, post surgery and to avoid surgery.
Invest in your health: Enjoy quality Ageing.
Hazen Chiropractic Health Center
2932 Richards Avenue
,
Santa Fe
,
NM
87507
Phone:
505-473-0000
Fax: 505-473-5315